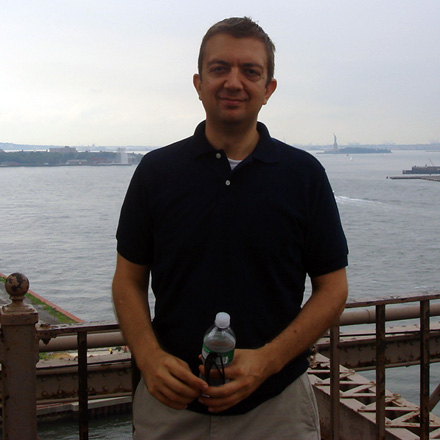 Featured NY Tech'R
"Well, what if there is no tomorrow? There wasn't one today. - Phil Connors"
Title: Managing Director, ER Accelerator
Age: 42
Location: Upper West Side
Contact: @muratny, eranyc.com
Bio:
Masters degree in Computer Science, worked at Silicon Graphics Inc. on 3D Web standards, consulted at Sony (PSP, PS3 software layers in Tokyo and California), Panasonic, Logitech and bunch of Valley startups. New Yorker since 1998. Started a location-based social networking startup in New York in 2008 and grew it to 750,000 users. Co-wrote a book on LBS: "Location Aware Applications." Also started Entrepreneurs...
More