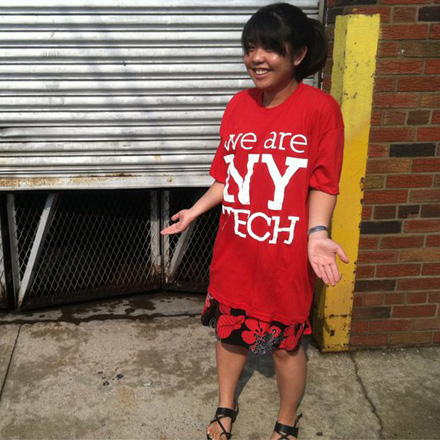 Featured NY Tech'R
"There's always money in the banana stand."
Title: Aspiring Intern Illuzigner (Illustrator/Designer), Onepager
Age: 20
Location: SoHo
Bio:
Grew up in NJ and somehow found my way to St. Louis to study Communication Design. I've been coming back home for breaks to intern in NY/NJ in graphic/web design and UX. A child at heart, I still love cartoons and comics and those influences find their way...
More