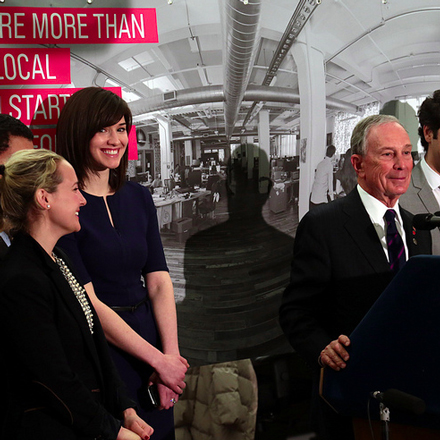 Today's Featured NY Tech'R
"'Make every day count' - from the countdown clocks of the Bloomberg Administration. Today is 307 Days."
Title: Chief Digital Officer, City of New York
Age: 29
Location: Williamsburg
Contact: @rachelhaot
Bio:
Rachel Haot is the Chief Digital Officer for the City of New York, leading NYC Digital, part of the Mayor's Office of Media and Entertainment. The mission of NYC digital is to realize Mayor Bloomberg's digital roadmap for New York City, a plan to fulfill the City's digital potential. Prior to this role, Rachel was an independent digital strategy consultant, and Founder and CEO of GroundReport, a global, crowdsourced news startup. She has also served as an Adjunct Professor at Columbia...
More
Today's Featured NY Tech Jobs
post a job
more
work—bench

| New York, NY