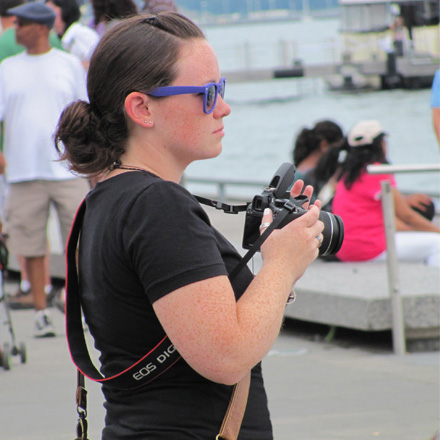 Featured NY Tech'R
"Be a leader - the lead sled dog is the only one with a decent view."
Title: Marketing & Design Coordinator at Conductor
Age: 25
Location: Union Square
Contact: @kristinemboise
Bio:
I am a Louisiana-born resident of the NJ 'burbs who didn't discover my passion for design until doing a Digital Media concentration at Loyola College in Baltimore, Maryland. After college I did a lot of freelance work; I loved the challenge of logo design and have always had a secret obsession with typography. Last year I started working as a Graphic Designer for the tech startup Conductor in Manhattan and I have...
More