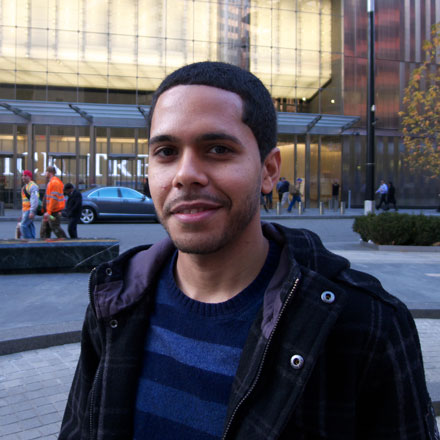 Featured NY Tech'R
"Are you Spanish?"
Title: Web Developer for Inc. / Fast Company
Age: 27
Location: Financial District
Contact: @omoney
Bio:
Raised by tech wolves in the Bronx but born in the Dominican Republic. Sarcasm is my forte and intelligence is a side effect of hunger.
Your hair seems to constantly fluctuate in height, yet always shaped very well. What's it like being the only Dominican in web development?
I like to consider myself a pioneer at whatever I do. I also hold the title for the first Dominican...
More